ACTION TIP FOR A NEW MARKETING CAMPAIGN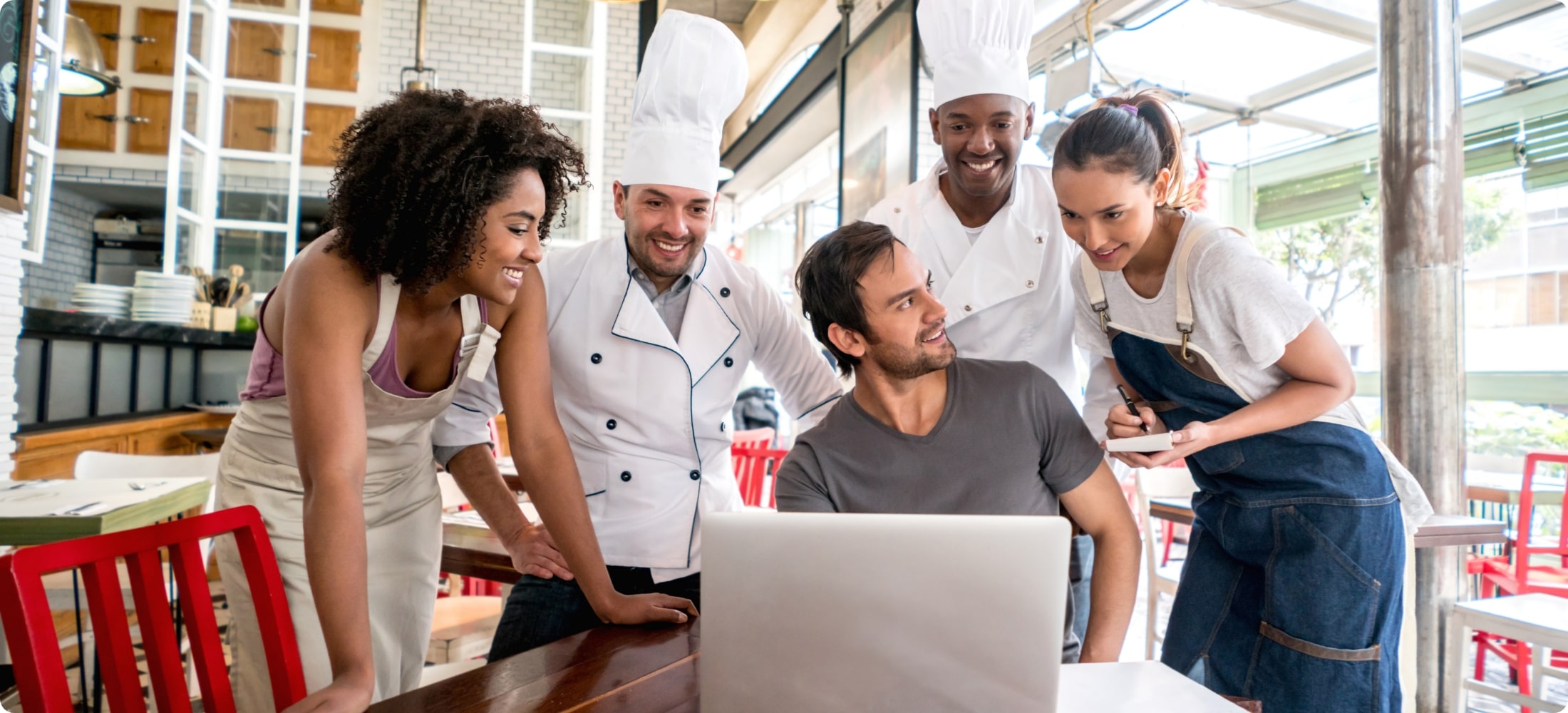 Marketing requires some creative thinking. But it's difficult for business owners and managers, without internal marketing support, to generate marketing ideas, let alone, develop the action plans necessary to see them through.
Consider having regular team meetings and involving others in your pursuit of creative ideas. Chances are there is somebody on the team who would jump at the chance to plan a customer event, pick up the phone to set an appointment for you or write a short blog post. Who knows from where your next great marketing campaign may flow.
A CASE FOR SMS (TEXT) MARKETING
As always, marketers are searching for the best ways to reach their target markets. As recently as last year, 85% of the US population have a smartphone, 77% have a desktop or laptop computer and only 53% have a tablet computer. The result is that marketers are making great strides in reaching audiences through SMS messaging.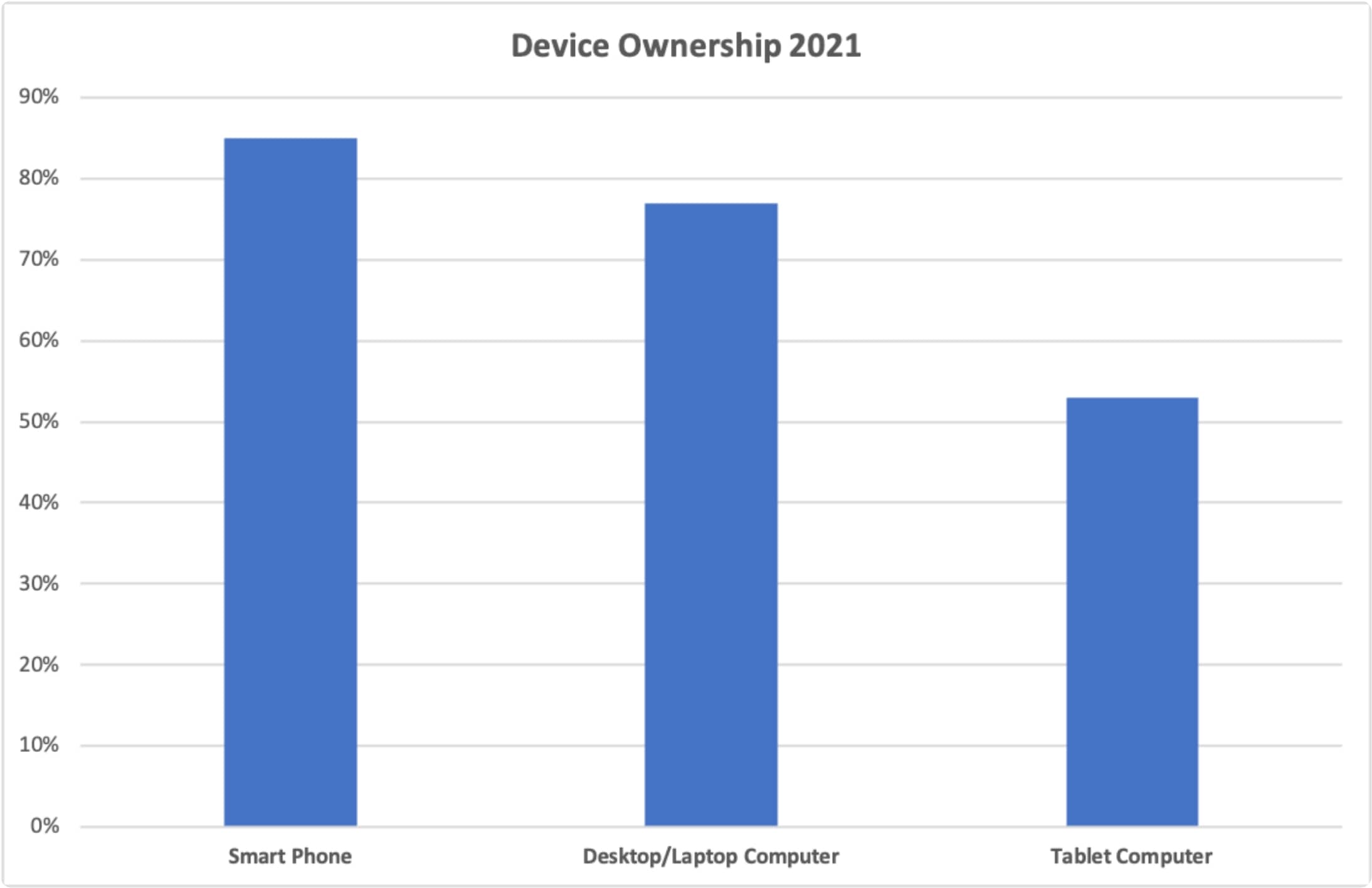 While many see this as yet another invasion of their privacy, when surveyed, SMS is one of the preferred channels for receiving brand notifications. Of course, email marketing, TV ads and social media posts are still the most preferred, but SMS is strong enough to consider adding it as one of your channels.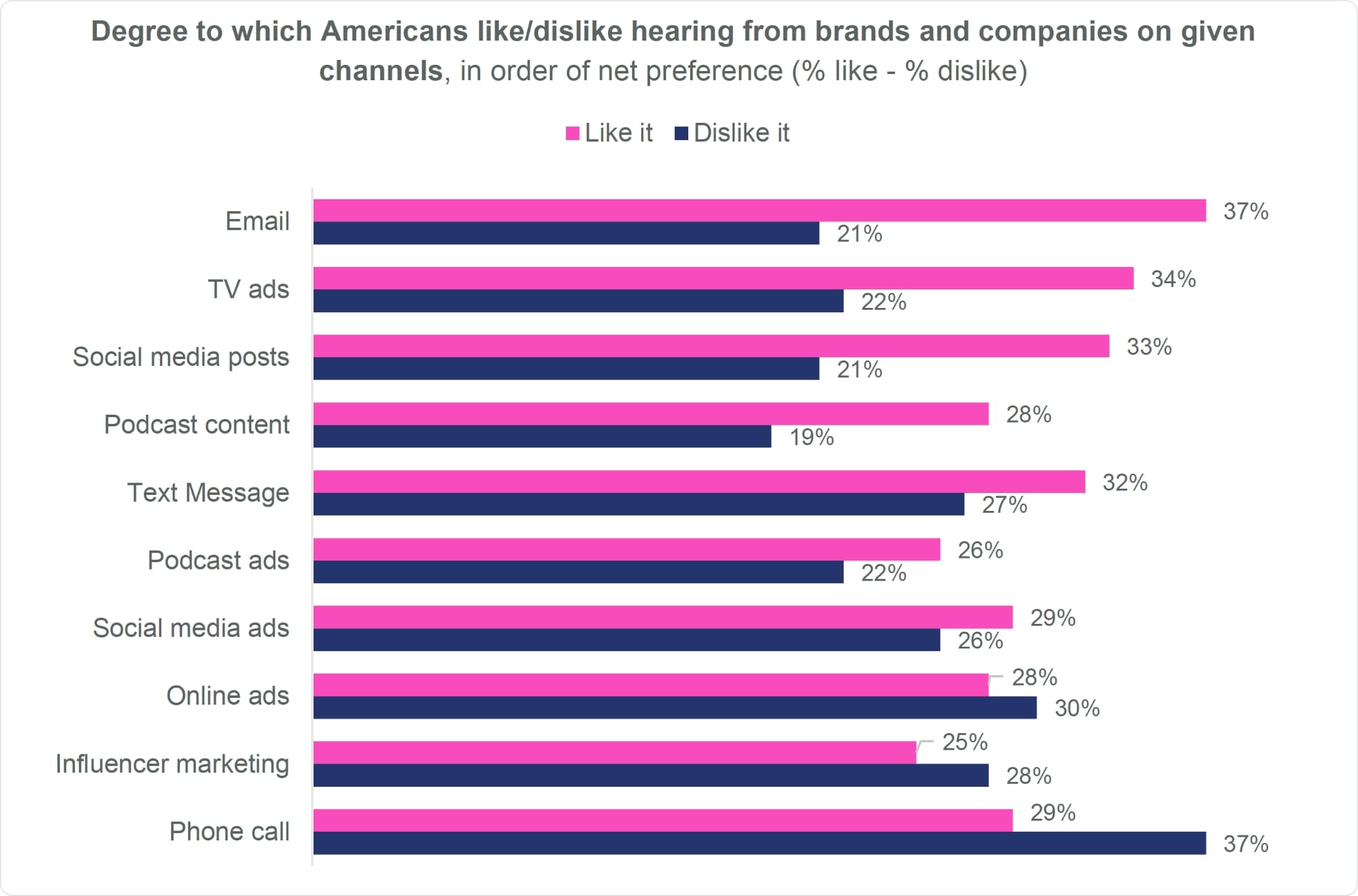 HERE ARE SOME THINGS TO CONSIDER WHEN ADDING SMS MESSAGING TO YOUR OUTREACH CHANNELS:
1.  Acquire permission
First and foremost, ask for your recipients' permission first. It's a step often missed and messaging people who have not given their permission is a sure way to damage your brand.A great way to get permission is to entice your audiences with a suitable offer or benefit for them. Be crystal clear about what they are opting into. Clarify upfront how they can unsubscribe.
2. Limit your outreach
Depending on your product or service, determine a maximum number of messages per period. For example, if your product or service is news oriented or subject to frequent changes, reach out more often. If your product or service is something that has a longer shelf life, reach out less frequently. SMS literally puts your brand in everyone's pocket so it's best to be very sensitive about now overstepping boundaries. 
3. Be brief, concise, and to the point
Next, while still on the subject of limitations, best practices for SMS marketing also need to embrace the truism of brevity. Especially in the digital age, recipients won't bother to read through long or poorly worded messages to decipher your offerings.
Respect the 160-character limit; get to the point as quickly as possible.
Be specific about your offerings; quickly establish why your outreach is warranted and what value it offers.
Avoid jargon; unless your data explicitly says it resonates with your audiences, jargon will discourage the average recipient.
Both clarity and brevity are also essential in cases where you use SMS marketing for purposes like event attendance.
4. Personalize your copy
The above limitations aside, personalization is where your outreach will establish its value to the recipient. This universally invaluable quality will make all the difference between a response and a discarded SMS.Segment your audiences along demographic, psychographic, behavioral, and other lines so your message can be more easily tailored to specific concerns.
5. Always offer options to opt out
Best practices for SMS marketing can't exclude consistent offers for recipients to opt out. For one, audiences appreciate the gesture, as it shows you care for their sensibilities. Second, having uninterested recipients opt out keeps your lists clean. Finally, most local laws mandate that you do so
Thus, from your initial opt-in form to subsequent outreach, remember to offer your recipients this option clearly. You may even do so for recipients well into your sales funnel, like ones who abandoned their carts:
Used correctly, SMS marketing can be undeniably effective. The numbers suggest it has excellent open rates, response rates, and CTR rates compared to email marketing.
The marketing experts at Refresh Marketing (210-467-5400) would be glad to discuss the pros and cons of adding SMS to your digital marketing.
10 Tips To Double Your Website Sign Ups.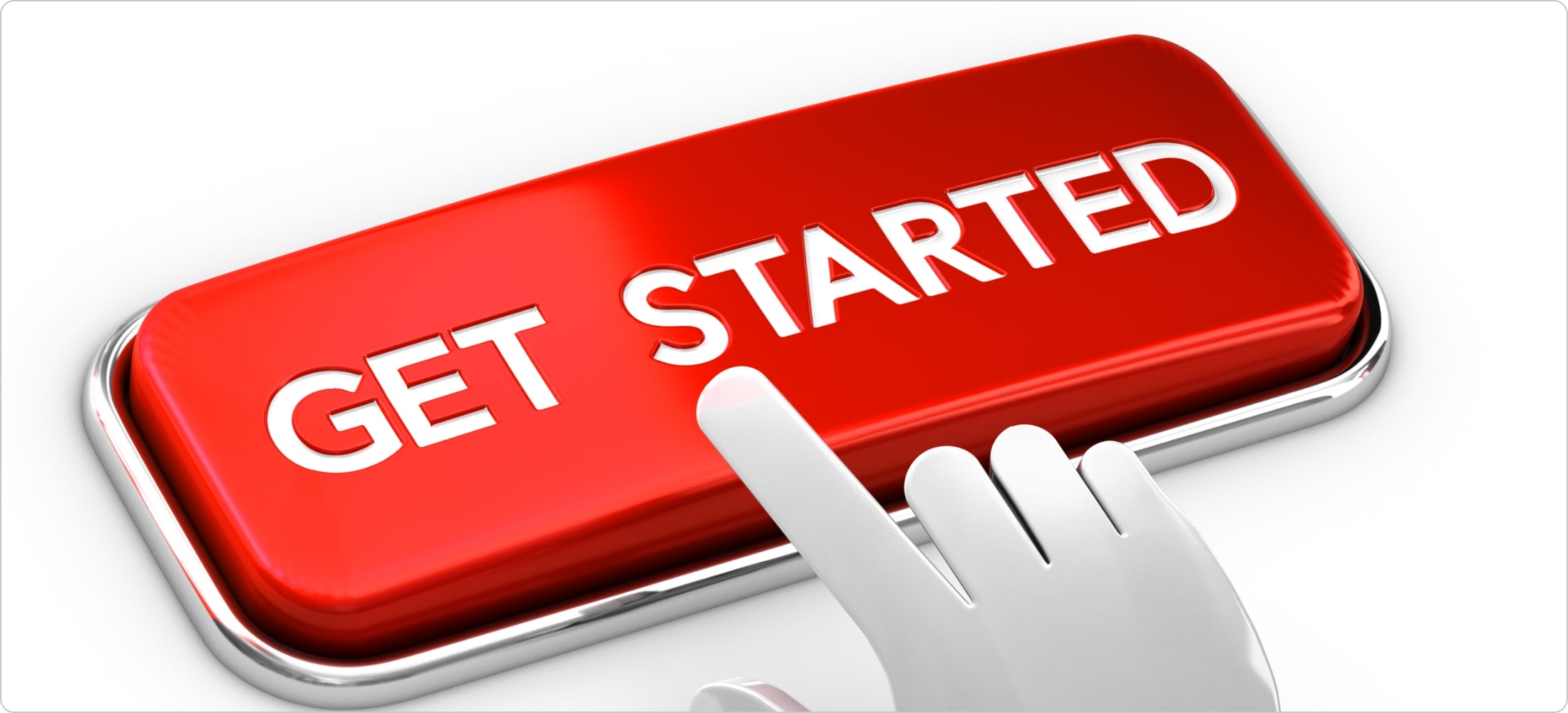 Our clients can attest. After several months of tuning and retuning the offer at the Taylor Protocols' website, we have more than doubled the number of form submissions to over 10 each business day. That's a great result for this small consultancy.
HERE ARE SOME TIPS FOR CREATING STRONG CALLS TO ACTION:
1. Set the table first: A call to action works best when customers are properly prepped. Start by identifying the problem (the pain), and explaining why your product or service solves it. The benefits you offer can become part of your call to action.
2. Make it stand out: In a letter or text email, for example, the CTA can be in larger type, color or bold. On a website or blog it can be designed into a colorful, attention-getting button. In any case, however, keep the page clean and simple.
3. Offer incentives:  Consider a sweetener, such as a discount or free gift as a reward for heeding your call to action. For example, instead of saying merely "Join our mailing list" your CTA could be "Join our mailing list and receive a 15% off coupon." 
4. Avoid scary terms: Instead of asking people to "Register" or "Subscribe," (both can be scary), try friendlier terms such as "Receive updates" or "Stay connected."  Make it about them, not you.
5. Minimize the choices: Avoid surrounding your CTA with too many choices. For example, presenting three action choices such as "View Demo," "Get more Information" and "Buy Now" all in the same place will likely reduce response.
6. Personalize, test and optimize: CTAs that are personalized in some way produce better results. Try using information in your contact database such as the recipient's location, industry, prior engagement with your business, or other data. A great way to see what works best is to run simple A/B tests. Send message "A" to part of your list, and message "B" to another part of the same list and see which one performs better.
7. Place your CTA early and high:  Small businesses typically place CTAs at the bottom of an email, direct mail piece or web page. The best place, however, is high up where the eye can easily see it, not way off to the side.
8. Use links liberally:  Always link logos and product photos to your desired landing page or shopping cart. And don't forget to label your photos with descriptive "ALT" tags. This stands for "alternative text" which will appear in someone's browser or email if the image is not available.
9. Be strategic: When creating CTAs, don't think in terms of a single offer or campaign. Try for messages that can be part of your overall marketing plan. That way, the same ones can be used in a variety of circumstances.
10. Follow through: Having a great CTA is just a start. You must also consider what happens if the reader does what you asked. It's vital to deliver the proper response quickly – an order confirmation, thank you note, email, or other action that keeps the customer moving down the purchase path.
The marketing experts at Refresh Marketing will be happy to help you develop an offer that gets results.