DIGITAL MARKETING TRENDS FOR 2020
Digital marketing is made up of a lot of moving parts – SEO, social media, marketing automation, PPC, and more. New technologies, techniques, and ever-changing Google and Facebook algorithms keep many digital marketing teams on their toes, including ours. Part of our job is to stay up-to-date on the upcoming trends so our clients' digital marketing campaigns remain effective.
As we enter a new decade and tech continues to change at a rapid pace, here are the digital marketing trends we're excited to see more of in 2020!
1. Voice search
"Alexa, how many Americans own a smart speaker?"
"66.4 million, or over ¼ of adults in the US."
That's right, over 25% of adults in the US own a smart speaker like an Amazon Echo or Google Home. In addition, 31% of smartphone users worldwide use voice-activated search, like Siri, at least once a week. It is estimated that in 2020, 50% of all searches will be voice searches. That makes voice search one of the biggest online marketing trends of 2020.
This is the year that digital marketers can no longer ignore voice search. There are a lot of things you can do to optimize your site for voice search, but the most important change involves using long tail keywords like "how to make vegan brownies" instead of a shorter keyword like "vegan brownies."
2. Shoppable posts
By now, you know that social media is a huge part of online marketing. What you might not realize is just how many people shop on social. 60% of Instagram users say they discover new products on Instagram and in a survey of over 4,000 Pinterest users, a whopping 70% said Pinterest helps them find new products.
These platforms have taken note of the fact that people are using them to shop and have made it easier for merchants to sell via social media. Over the past few years, Instagram, Pinterest, and Facebook all have ways for ecommerce stores to create shoppable posts using a native integration that makes it easy to tag and shop products directly in your posts. For online retailers, this is a great way to drive traffic to product pages.
LAST MODIFIED BY REFRESH MARKETING – 2020-08-19 19:10:43
Let's look at this example from Free People on Instagram: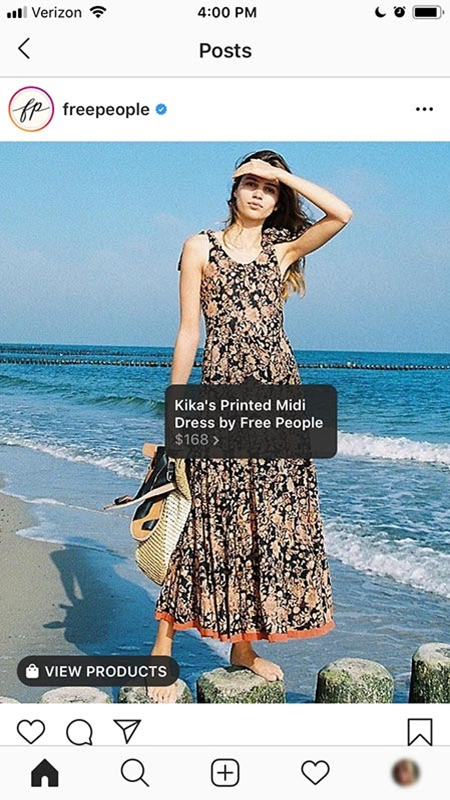 This photo is on their feed and when you tap the photo, the dress name and price appears. Tap the price and you'll be taken to a screen with more information and the option to view the item on the Free People website. From this screen, you can also scroll and see more products:
By utilizing social commerce, you're reaching new customers, reducing the barriers to purchasing, and dramatically shortening the sales funnel. While shoppable posts have been on the rise for the past few years, we expect them to become the norm in 2020.
3. Immersive tech like AR and VR
Augmented reality (AR) and virtual reality (VR) have exploded in popularity over the past few years and are quickly becoming one of the top marketing trends. While VR was the more popular of the two for a long time, it is predicted that AR will outpace VR in 2020 and by 2021, VR won't be able to catch up.
AR is already being used by major companies like IKEA. Using their app and AR, customers can see what a piece of furniture would look like in their space before purchasing (or even setting foot in a store)! Take a look at this shelving unit we tested in the TheeDigital conference room: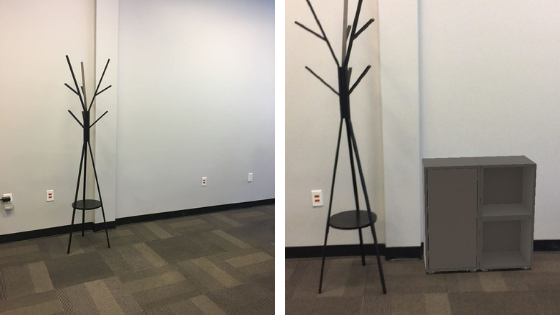 4. Interactive content
91% of buyers are looking for more interactive content online and in 2020, content marketing will shift its focus to give the people what they want. Shoppable posts, AR/VR, 360-degree video, quizzes, and polls are just a few examples of interactive content.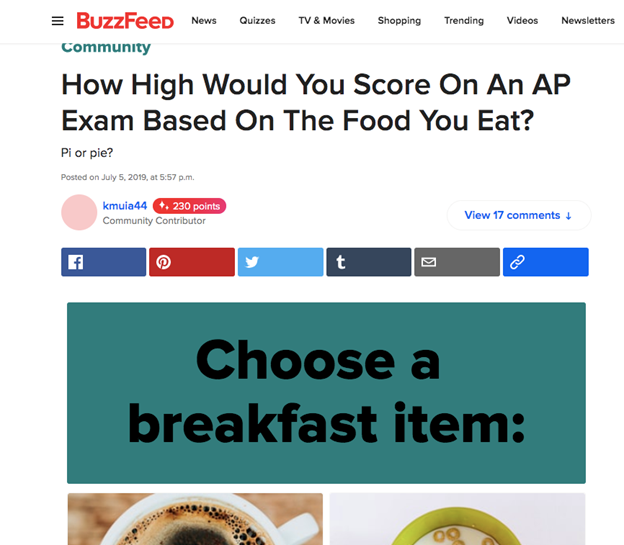 Interactive content will be one of 2020's top marketing trends for a few reasons:
This type of content is new and original, helping it cut through noise
It gives visitors a reason to stay on the page
It's extremely shareable (almost everyone has seen someone share results of a silly quiz like "What kind of cheese are you?")
The share ability increases your brand awareness
Last but not least, people just love to interact!

5. Smart bidding in Google Ads
Automation is nothing new in the digital marketing world, but thanks to recent Google Ads updates announced at Google Marketing Live, we expect automation and smart bidding to become the norm for many PPC account managers.
Google Ads relies on machine learning to optimize your bids so you get the most value out of every conversion. The improvements announced at Google Marketing Live make optimizing your bids better than ever with the ability to choose conversion actions at the campaign level, the ability to optimize your bids across several campaigns with a set of desired conversion actions, and the ability to set bids to automatically change when a sale starts or stops. These improvements will help you maximize your conversions.
6. Personalization
Personalized marketing is where it's at in 2020. Consumers are tired of seeing generic ads that may not have anything to do with them. We change the channel when commercials are on (that's if we still have cable) and pay extra to music streaming services to avoid ads. Traditional advertising and generic commercials are increasingly ineffective.
That's where personalized advertising comes in.
90% of 1,000 people surveyed said they find personalization appealing and 80% said they're more likely to do business with a company that offers personalized experiences. Customers are beginning to expect personalization and there are a lot of ways for digital marketers to deliver.
Segmented email lists are one of the most popular ways to personalize your online marketing efforts. In fact, personalized email blasts perform 3X better than generic emails sent to your entire list! Most email marketing tools, like MailChimp and Constant Contact, and marketing automation tools, like HubSpot and Pardot, make list segmentation simple and easy.
If you're not personalizing your marketing messages, make 2020 the year that you make marketing personal.
7. Social messaging apps
Social media apps like Facebook Messenger, WeChat, and WhatsApp aren't just for messaging friends anymore. These apps are becoming popular ways for businesses to communicate with their customers. In fact, Facebook Messenger sees over 10 billion messages exchanged between individuals and businesses each month.
Messaging apps are popular for businesses because customers find it convenient to have direct contact with companies. In addition, it allows for extremely personalized marketing, which we already know people love.
Here are a few ways businesses are using messaging apps:
Establishing contact and building relationships
Educating customers about their business/products
Boosting sales
Inviting people to events
Regaining potential customers
Providing customer support
Think about how your business can use social messaging apps in 2020!
Ongoing digital marketing trends
Just like aviator sunglasses and the little black dress, some things just don't go out of style. Here are six online marketing trends that have been big over the past few years and will continue to be big in the digital marketing world in 2020.
1. Chatbots
Over the last several years, we've been communicating more and more with bots. Thanks to artificial intelligence (AI) and machine learning, chatbots are becoming more sophisticated and capable of handling more complex requests.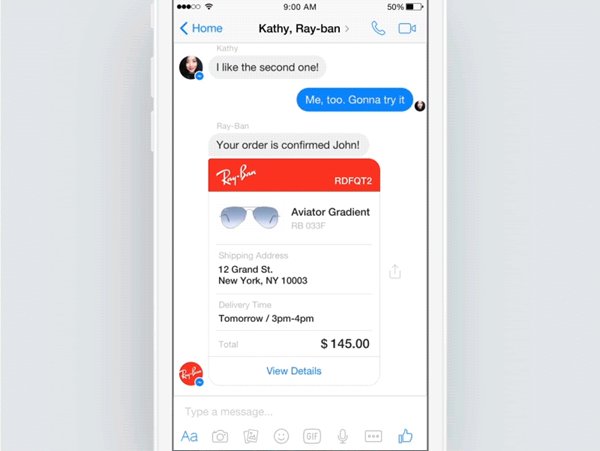 2. Video
Video was a digital marketing must in 2019 and it will continue to be one in 2020. In addition to adding videos to your social networks and on your site, live videos on Facebook Live and Instagram Live get watched 3X longer than videos that aren't live.
3. Position "Zero" in SERP
The position #1 is no longer the top spot in search results. Position Zero or "#0" position, the featured snippet of text that appears before the search results, is now the top spot and it's highly coveted.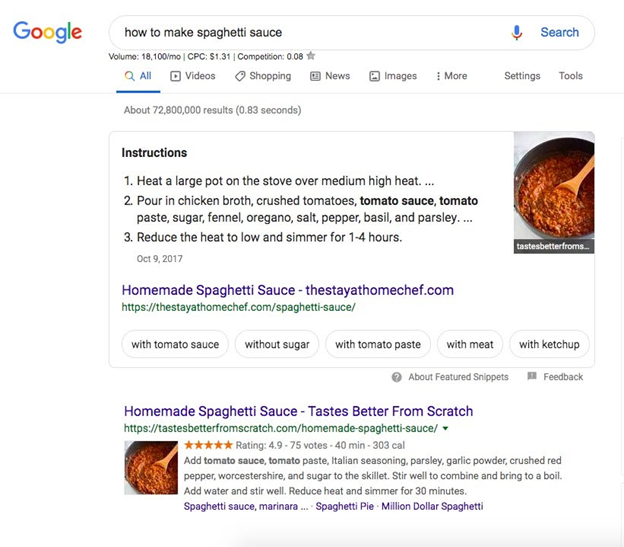 This prime-time ranking spot typically answers the question or search query and includes a link back to the source of the information. Dr. Peter J. Meyers wrote an interesting article for Moz about the "0" position and tips for getting this ranking.
4. Influencer marketing
Influencer marketing has been around for several years now, and it's not going away any time soon. Influencers used to be huge celebrities or "internet celebs" with a tens of thousands of followers but now, companies are turning to people with much a smaller social media following to be influencers. Leveraging influential people on social media allows you to reach their audience with a voice that they trust.
You can find influencers by looking for people who reach your target demographic and then sponsoring them as a brand advocate. Brands that leverage influencers to spread their message see an ROI 11X higher than they do with other digital marketing methods.
5. Content marketing
Is content still king in 2020? You better believe it!
Not only does content demonstrate knowledge and expertise to potential customers reading your articles or pages, it's what search engines put in their search results. In short, content fuels the fire that is your search engine optimization, so it's best to never stop creating content. In 2020, focus on creating interactive content and videos.
6. Page speed
Page speed has been important for several years and it will continue to be vital to your website's success in 2020. 25% of users will abandon a page if it doesn't load in four seconds and they're not likely to come back. Focus on improving your page speed in 2020 and watch your site's performance improve!
Recapping the digital marketing trends for 2020
Digital marketing is constantly changing and we think the above tactics and ideas are going to be huge game-changers in 2020.