FUNNELING PROSPECTS TO LOYAL CUSTOMERS
Many businesses have an "if I build it, they will come" mentality. In reality, there are several important steps in the sales process, from learning abot your business to actually engaging your services.This is generally referred to as a sales funnel, and your website is an essential component. The sales funnel are the steps in the buying cycle. Yes, there are times, when a need is urgent, so prospects may skip steps, but as a general rule, the human brain has to process information in distinct chunks. Understanding and following the process will make sales easier and faster because you are thoughtfully presenting the information people require in order to make a good decision.
The first step is exposure
Nothing will work if the prospect doesn't know your company exists. Or that you have a solution to their problem. The fastest approach is to make sure your website is found online because that's where people go to find answers. On average, there are about 75,000 searches per second on Google. In other words, your website needs to be present and, more importantly, be seen within this channel.
The next step is discovery
Start your content marketing strategy by strengthening your presence with Search Engine Optimization (SEO) techniques, social media, blog posting or even paid advertisements in search engines that build confidence in your business's ability to provide a solution.
Craft content that assures a prospect that you understand their needs, concerns, or issues. If you start with a laundry list of your products and services, the visitor won't feel like you understand them. In reality, nobody wants to know about your business until they feel confident you understand them.
The third step is engagement 
Here, the consumers are at a stage of consideration when they know your brand, and think your business may have a solution.
It is up to you, then, to deliver materials that facilitate their decision process. Therefore, the most suitable materials are the ones that explain your company's differentials and benefits.
At this stage, you already know a little more about the prospects and exactly what they are looking for.
Your content must present facts and information that prove the efficiency of your solution. Use testimonials and success stories. Present Frequently Asked Questions (FAQ) that solve their main issues or relevant evaluations from other customers. Display awards and recognition on your website and in your marketing materials.
The idea is to deliver everything that serves to confirm the efficiency of your work.
The final step is conversion
Remember that "people buy people" so conversion is the point that a company representative steps in for a more personal conversation. Whether it's a phone call, Zoom meeting, or a demonstration; the prospect wants to know your business on a more personal level.
Finally, build a customer relationship
With the lead conversion established, the next step is to get closer to your customers.
It's increasingly essential to leave advertisements for your brand aside and focus on teaching the client how to use your solution to solve their problems. This closer contact can become a competitive advantage.
Make sure you have a CRM (customer relationship management) tool in place to document conversations, mark upcoming deadline, track service tickets, etc. Create a drip email campaign to further educate the customer and clarify their main questions is an excellent resource. Invest time in a regular call to touch base. .
Talk to the experts at Refresh Marketing. We build wonderful websites, but we also help businesses create and maintain ongoing marketing and lead generation campaigns.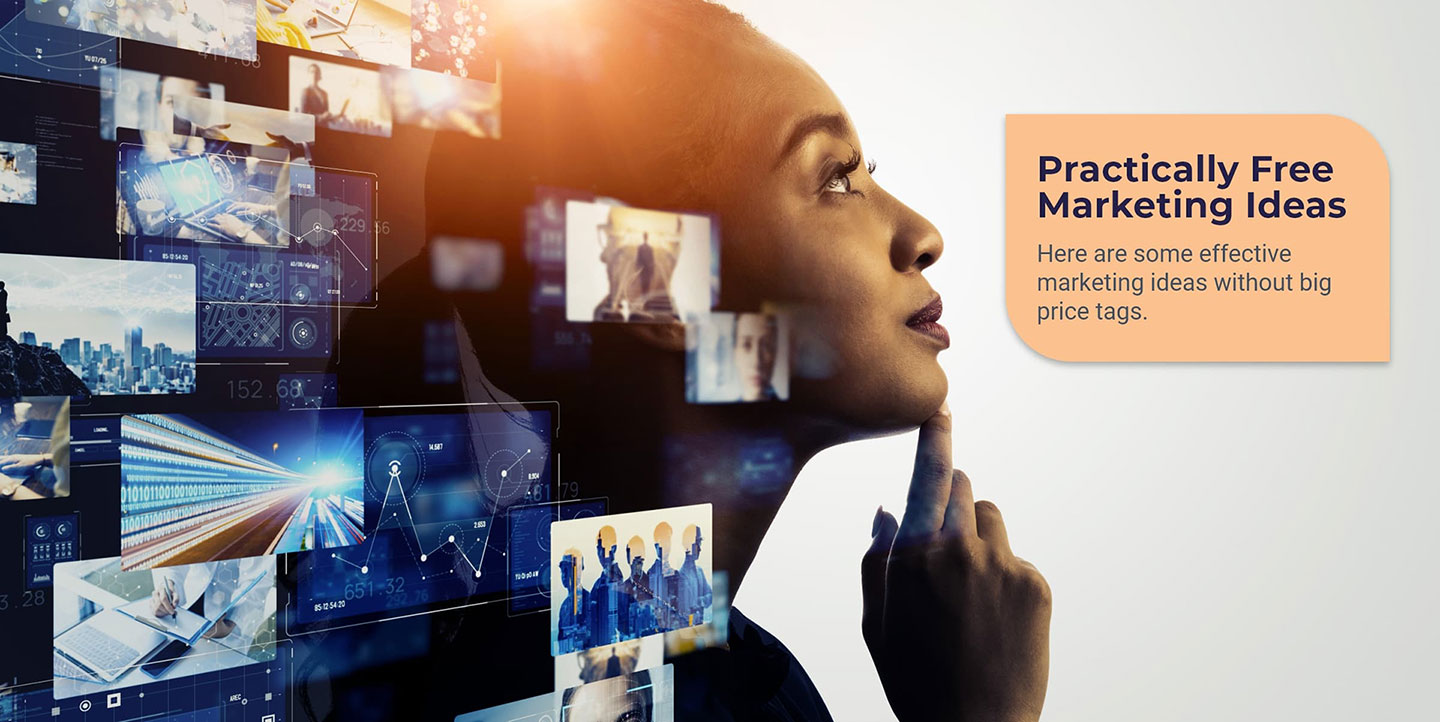 Host classes and events
Plan an event or class to host, then print out flyers and post them on community bulletin boards (libraries, coffee shops, local colleges and adult ed centers). While most community bulletin boards won't let you post business advertisements, they're often more than happy to post a flyer promoting an educational event or class.
If you can't host an event, attend any local events that you can find that might benefit your business. You never know where you will find your next customer or business partner!
Run informative webinars
If reaching a potential audience in person doesn't sound like your idea of a good marketing idea, you can always host a webinar. Webinars are a free way to promote your business by providing helpful information to potential interested customers.
Webinar platforms such as Webex and GoToMeeting allow you to broadcast your webinar with just a few button clicks. Make sure to promote your webinar on social media or through an email newsletter one to two weeks before the event and include reminders to registrants so that they don't miss it.
Attend industry/networking events
Attending trade shows and industry conferences is a smart way to market your small business. These events bring together business minds from all industries who want to find new marketing strategies to grow their business. It's also a way to network with like-minded people and develop new B2B contacts. In addition, these events have exclusive seminars designed to sharpen your skills in sales, social media, advertising, and other contemporary ways of promoting your small business.
Host a social media contest or giveaway
Running a social media contest or giveaway is a smart and effective marketing strategy requiring minimal resources. You may need to cough up some dough for a prize, or offer a product service at no charge, but the number of participants and new potential leads you get will be well worth the price. Really tight on budget? You don't technically need a super expensive prize to get participants. Even a couple high-end water bottles or fancy backpacks might be enough of a draw for some users.
Facebook has its own integrated contest module, which makes it very easy to host and collect information when running a contest..
Tools for the graphically impaired
Clearly, most businesses need seasoned graphic designers for their website and major marketing pieces. But most businesses also need quick graphics to spruce up a social media post, promotional email, client presentation, etc.
Canva is one of those DIY graphic tools that even the graphically impaired can use. It has a freemium version that is great for quick graphics. It even has templates for a wide range of social media posts, business cards, proposals, flyers, etc. so you don't have to struggle with special sizes or shapes.
Canva keeps evolving, offering more graphic design tools and templates all the time: social media, infographics, marketing posters, business cards, eBooks, and anything else you could possibly need.They offer high quality photos, or you can upload and polish up your own images, or even create brand-new ones.
Importantly, you don't need to have any graphic design experience to create high-quality graphics