GOOGLE'S PLAN TO PROTECT ONLINE PRIVACY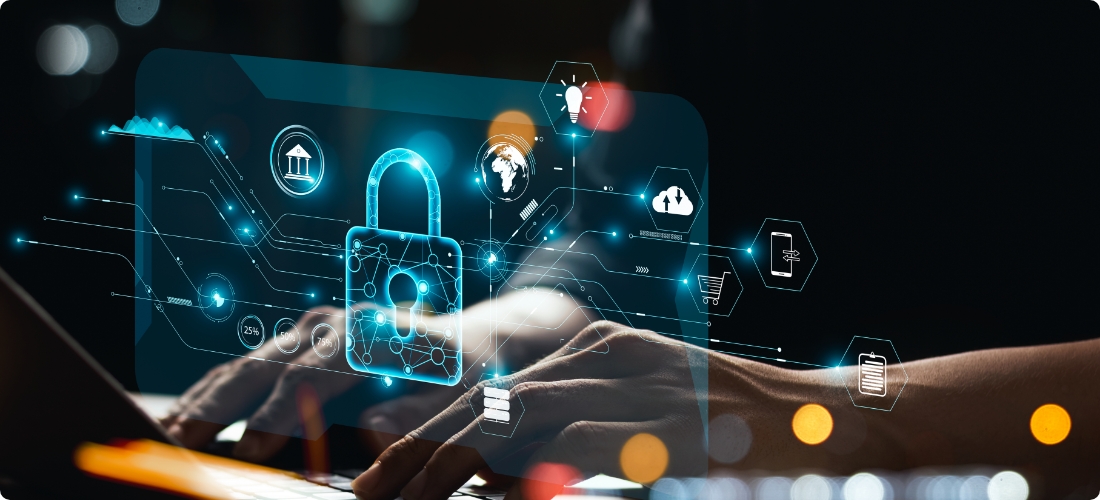 It all starts with the removal of third-party cookies
Third-party cookies (as opposed to HTTP and 1st. party cookies) have been in use for over 25 years to help advertisers (this includes many small businesses who advertise locally) target their advertising and learn more about what customers are doing on the web. We're sure you've been surprised to see ads pop up in various places after you have searched for a particular item online. These are the result of third-party cookies that are tracking our online journey. 
Google has third party cookies installed on millions of websites, each feeding data about users back to Google, which in turn powers the advertising machine, a massive part of Google's business. 
Third-party cookies enable us to do: 
Personalized ad targeting 

Cross-site retargeting

Social buttons posting

Third-party services placing (such as chatbot)

Impressions measuring to user actions

Detailed analysis
Google very recently announced that it will stop the use of third-party cookies in Chrome by the end of 2024, joining a growing list of browsers ditching the notorious tracking technology.
Why remove third-party cookies?
Consumers are growing wary of the information and data that some companies hold about them, and how they are using this information, especially when it is done without explicit consent or transparency. Many have taken to using ad blockers (functionality built into browsers that stops ads from being displayed).
According to a study by Pew Research Center:
As our industry has strived to deliver relevant ads to consumers across the web, it has created a proliferation of individual user data across thousands of companies, typically gathered through third-party cookies. This has led to an erosion of trust: In fact, 72% of people feel that almost all of what they do online is being tracked by advertisers, technology firms or other companies, and 81% say that the potential risks they face because of data collection outweigh the benefits.
How can small business advertising continue to reach interested purchasers?
Third-party cookies are not the only way to track buyer's interests. HTTP and First-Party cookies will be staying.
HTTP cookies
 – these are more often just referred to as cookies, are small bits of textual data placed by your website onto a user's device. They help you understand how many users, clicks and sessions you're getting on your website
First-Party Cookies – these are used to keep track of user engagement on your website for example shopping basket contents, login status. They are purely for your website, and no other web server can access them.
Google has set-up FLoC or Federated Learning of Cohorts, which Google says is a "privacy-first" and "interest-based" advertising technology. Essentially FLoC will keep track of user's behavior on the web, but instead of then using this data to target advertisements directly to individuals, they will place the user into groups or "cohorts" based on their browsing habits.  They'll then enable advertisers to target adverts to the entire cohort of users rather than individuals.
The bottom line is that while the removal of third-party cookies will make it a little more difficult to track interested searchers, there are other avenues to reach the right audience without jeopardizing an individual's privacy.
Please contact the online advertising experts at Refresh Marketing to review your online advertising structure so this third-party cookie change doesn't negatively impact your advertising.
Online Advertising for Local Business
When small businesses get started, their focus is often on how to get the first customers through the door. Online advertising may seem complicated and somewhat daunting so many younger businesses tend to rely on traditional forms of advertising, such as print ads, coupon mailers or even outdoor advertising. Unfortunately, staying with traditional advertising takes longer to get started, longer to achieve measurable results and is much more costly than online advertising.
Online advertising is particularly successful for local businesses. This is because the ads can be hyper focused on a very specific target market in a very specific location which maximizes reach and budget. In contrast, a traditional ad is general very costly and has a far less chance of reaching the right target market.
A number of our clients have been doing online advertising to increase their website traffic. And most have more than tripled their monthly website traffic with very affordable online advertising investments.
Talk to one of our online advertising experts to boost your monthly traffic and leads. It's easier and more affordable than you might think.
Embrace Paid Social
86% of social marketers already use Facebook ads, and the platform's advertising revenue continues to grow. Meanwhile paid advertising options have come up on Instagram, Pinterest, Twitter, and elsewhere. Social media platforms are tweaking their algorithms, making it clear to brands that paid promotion is a must if you want to get visibility. If you want your social strategy to maintain or gain momentum, then embracing paid social is a must.
The marketing experts at Refresh Marketing will be happy to help you increase your leads from digital marketing.